Advising Soravia Group on the acquisition of a building right from Austro Control for the development and construction of the high-rise project "Austro Tower".
The "Austro Tower" project comprises the construction of an office tower with an expected 38 storeys in Vienna. The ground-breaking ceremony took place on 23 October 2018. The lease agreements have already been concluded as part of the procurement procedure with Austro Control und Autobahnen- und Schnellstraßen-Finanzierungs-Aktiengesellschaft (ASFINAG), which will move into the highest tower on the site between the Business District TownTown and the TrIIIple project as the main tenant.

Dr. Hanno Liebmann (procurement and construction law), Dr. Lukas Leitner (banking and finance law) and Mag. Jana Seywald (real estate law) were part of the core team under the lead of Dr. Immanuel Gerstner.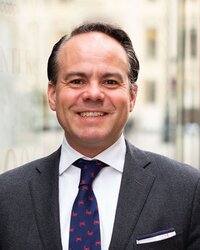 Dr. Immanuel Gerstner
Lawyer
"We are delighted that the Soravia Group has once again placed its trust in our advice and that we have been able to support them with a first-class team of experts at the start of this outstanding real estate project."