Advising Raiffeisen-Landesbank Steiermark AG on the acquisition of Landes-Hypothekenbank Steiermark AG
In implementation of the basic resolution of the Supervisory Board of Raiffeisen-Landesbank Steiermark AG of 23 April 2020, Raiffeisen-Landesbank Steiermark AG and Landes-Hypothekenbank Steiermark AG concluded a merger agreement on 27 April 2021 with the approval of the respective general meetings and supervisory boards.
On the basis of this merger agreement, the assets of Landes-Hypothekenbank Steiermark Aktiengesellschaft as the transferring company were now transferred in their entirety with all rights and obligations by way of universal succession, excluding liquidation, to Raiffeisen-Landesbank Steiermark AG as the acquiring company without an increase in share capital in accordance with sections 219 et seq. of the Austrian Stock Corporation Act and Art. I UmgrStG.
The merger was approved by the Financial Market Authority on 10 August 2021 and became legally effective upon entry in the commercial register on 28 August 2021. The effective date of the merger was 31.12.2020.
The team of SCWP Schindhelm consisting of the partners Franz Mittendorfer, LL.M. and Clemens Harsch, LL.M., MBA advised Raiffeisen-Landesbank Steiermark AG in all legal matters, in particular with regard to all regulatory issues in connection with the necessary approval procedures, the extension of the concession within the scope of the existing cover pools as well as all other particularities associated with a cross-sector merger. They were supported by associate Dr. Stephan Pree, LL.B.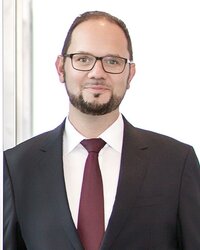 Mag. Clemens Harsch LL.M., MBA
Lawyer, Partner
"We are pleased that Raiffeisen Landesbank Steiermark relied on our consulting services for this challenging project and that our top-class team of experts succeeded in meeting the high requirements of this merger."
Team
Mag Clemens Harsch
Dr Franz Mittendorfer
Dr Stephan Pree
Project details
Since its foundation in 1927, Raiffeisen-Landesbank Steiermark has developed into the leading bank in the south of Austria. Together with its subsidiaries and in association with the Styrian Raiffeisen banks, it acts as an important financial center for corporate and private customers.