Advising Atlan Privatstiftung as majority shareholder of the biotechnology company ORIGIMM Biotechnology on the acquisition by pharmaceutical group Sanofi
ORIGIMM is an Austrian biotechnology company that, for example, develops antigen-based vaccines against bacterial skin diseases such as acne vulgaris. With Sanofi, the company has acquired a strong partner at its side.
Sanofi, one of the world's largest pharmaceutical companies, is expanding its product range with the ORIGIMM-developed vaccine candidate ORI001. The recombinant protein-based vaccine is expected to be the first of its kind to enter the initial phase of clinical testing in the third quarter of 2021. Atlan Private Foundation has held a majority stake in ORIGIMM as a financial investor since 2016, making a significant contribution to the research and development of vaccine antigens and drug targets for the prevention and treatment of diseases and infections associated with skin-colonising microbes.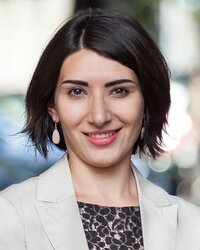 Mag. Clemens Harsch LL.M., MBA
Lawyer, Partner
"We are pleased that the Pierer Group once again relied on the expertise of our team of experts and that we were allowed to advise them in the course of the simplification of the shareholding structure and capital increase against contribution in kind in listed PIERER Mobility AG"
Team
Dr Franz Mittendorfer
MMag Sebastian Hütter
Project details
The Management Board of PIERER Mobility AG has resolved a capital increase against contributions in kind from authorised capital at a total price of EUR 895 million.
Press release