Advising Leasinvest Real Estate SCA on the acquisition of two Austrian retail parks in Vösendorf near Vienna.
In addition to the due diligence and drafting of the contract documents, a broad spectrum of services had to be provided for the two shopping centres.
of private and public law, building planning and building law effects. Following the acquisition of the two fully let property companies, Leasinvest Real Estate is now the owner of the SCS Nordring 2-10 retail park and the Pittarello Nordring 16 retail park.
Leasinvest Real Estate SCA invests in high-quality properties, in particular high-end shops and offices in strategic locations in Luxembourg, Belgium, Switzerland and Austria. The company is listed on Euronext Brussels (Bel Mid) and included in the EPRA Eurozone Total Return Index and the VLAM-21 Index.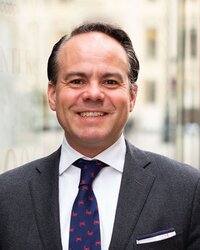 Dr. Immanuel Gerstner
Lawyer
"We are very pleased to announce that Leasinvest in connection with this transaction, which will lead to a significant strengthening of the
market position in Austria, once again relies on the advice of SCWP Schindhelm."
Team
Dr Immanuel Gerstner
Dr Lukas Leitner
Project details
Vösendorf / Vienna

Total area:
SCS Nordring 2-10 retail park:
14,800 m² and 278 parking spaces)
Pittarello Nordring 16 retail park:
11,350 m² and 202 parking spaces