Advising subsidiaries of two Upper Austrian private foundations on their entry into JLP Health GmbH.
SCWP Schindhelm advised subsidiaries of two Upper Austrian private foundations - both long-standing clients - on their EUR 12,000,000.00 investment in JLP Health GmbH, a biotech company founded by Prof. Josef Penninger and Liqun Zhang.
JLP Health GmbH, headquartered in Vienna, has locations in Austria, Germany and China and specializes in the research of previously incurable diseases and the development of treatment options and drugs. At present, JLP is particularly active in cancer research, research into viral infections (including SARS-Cov-2) and the development of medications based on traditional Chinese medicine.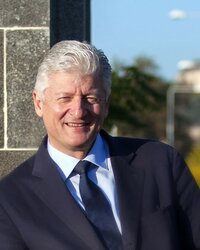 Dr. Franz Mittendorfer
Rechtsanwalt, Partner
"We are pleased to have advised on this important transaction. Prof. Penninger and his team are doing great work for the future of medical science."