Advising Invest Unternehmens- beteiligungs AG on its entry into Kapsch BusinessCom.
SCWP Schindhelm advised Invest Unternehmensbeteiligungs Aktiengesellschaft (Invest AG) and Raiffeisen OÖ Invest GmbH & Co OG (OÖ Invest) on all legal aspects of their investment into Kapsch BusinessCom AG.
The shareholders of the Vienna Kapsch Group reorganise the group structure. Kapsch BusinessCom AG is bringing new financing partners on board in the form of Invest AG and OÖ Invest in order to continue its successful expansion course.
Kapsch BusinessCom AG, headquartered in Vienna and with further locations in Germany, Romania, the Czech Republic and Switzerland, is one of the largest international providers of digital solutions with annual revenues of approximately EUR 400 million and currently employs approximately 1,500 people.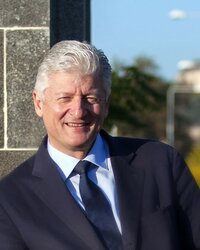 Dr. Franz Mittendorfer
Rechtsanwalt, Partner
"We are pleased that we are once again able to successfully support Invest AG and OÖ Invest in all legal aspects of a highly complex transaction".