Advising the State of Salzburg and Schiene OÖ GmbH on the procurement of tram-train vehicles
In cooperation with several German clients from Baden-Württemberg and the Saarland, a project worth billions has been started. Ultra-modern tram-train vehicles are to make passenger transport by rail more attractive in the German and Austrian regions.
After intensive preparations, the kick-off for the cross-border tendering procedure has now been given. The procedure will be conducted centrally in Germany and is expected to reach a contract volume of around four billion euros.
SCWP Schindhelm will support the Austrian side in all matters of public procurement and contract law. The focus is on the design, financing, ordering, delivery and approval of the tram-train vehicles as well as maintenance and repair in the coming decades.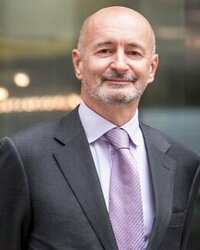 Dr. Hanno Liebmann
attorney at law, partner
"The project is a challenge in every respect. Technically. Economically. And legally. We are pleased that we were able to be part of it right from the start and share our client's enthusiasm for the tram trains we are putting on the rails here".